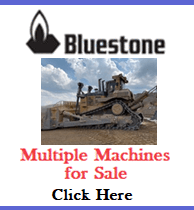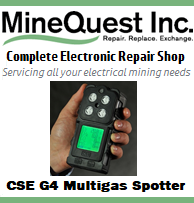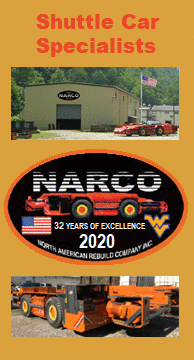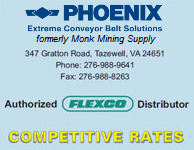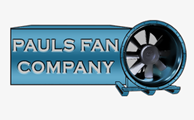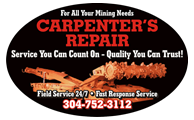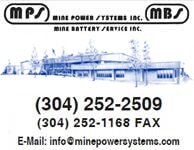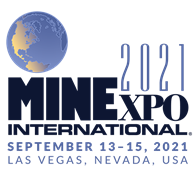 Welcome to Coal Miner Exchange

Weekly Email Blasts
Monday/Friday - CoalZoom and Wednesday - Coal Miner Exchange
Colorado School of Mines to Launch First-Of-Its-Kind Online Certificate in Carbon Capture, Utilization and Storage
A new online graduate certificate at Colorado School of Mines will prepare working professionals to make an impact in the growing field of carbon dioxide mitigation, one of the key strategies for achieving the ambitious goals for reducing CO2 levels in the atmosphere and reducing the global warming effects of greenhouse gases.
The Graduate Certificate in Carbon Capture, Utilization and Storage (CCUS) will launch in Fall 2021 with a fully online curriculum designed specifically for those who want to strengthen and expand their breadth of knowledge in CCUS strategies, technologies and policy decisions.
"Given the recent climate bill, announcements by oil companies to cut fossil fuels, focus on carbon utilization and storage, and innovative utilization of carbon, there is an urgent need for a formal training on carbon capture, utilization and storage," said Manika Prasad, professor of geophysics and director of the Mines CCUS Innovation Center. "But right now, no programs exist that cover the entire value chain of CCUS, nor the economic and policy impacts of this vital field."
Designed for working professionals and recent graduates who want to acquire new skills for career advancement or get a head start on an advanced graduate degree, the three-course certificate will cover the climate and societal impacts of elevated levels of atmospheric CO2, quantitative assessment methods of CO2 mitigation, as well as economic and policy analysis of a CCUS economy. Certificate students will also have the choice to focus on geologic or non-geologic methods of CCUS. The Mines CCUS Innovation Center will oversee and manage the interdisciplinary program. Faculty from the departments of Geophysics, Geology, Petroleum Engineering, Chemical and Biological Engineering, Chemistry, Mining Engineering, Computer Science, and Economics and Business have already signed on to participate.
To continue reading, click here to view the full article on CoalZoom.com.
CoalZoom.com - Your Foremost Source for Coal News

University of Wyoming, University of Texas-Austin Study Barriers to Carbon Capture, Use, Storage
A University of Wyoming economist has joined colleagues from the University of Texas-Austin (UT) for a major study of economic and political barriers related to carbon capture, use and storage.
Chuck Mason, UW's H.A. "Dave" True Jr. Chair in Petroleum and Natural Gas Economics, is one of the recipients of a $750,000, three-year grant from the Alfred P. Sloan Foundation to identify and help overcome the barriers to deployment of the technology that could help Wyoming's fossil fuel industry and the environment.
This research will complement work being done by UW's School of Energy Resources to advance the geologic sequestration of carbon dioxide (CO2) captured from power generation and industrial sources.
Carbon capture, use and storage (CCUS) plays a key role in plans to reduce climate-changing CO2 emissions by national and state governments, international agencies and researchers. Yet, while scientific questions about the technology largely have been resolved, CCUS development has been slow, with projects either stalling or shutting down due to market conditions.
"The fact that large-scale deployment has not really taken off suggests that there are significant remaining economic and political barriers to implementing CCUS at scale," Mason and his Texas colleagues wrote in their application to the Sloan Foundation. "In our view, a much larger social science research effort is needed to identify and overcome the barriers to large-scale CCUS deployment if it is to fulfill its envisioned role in the global climate change mitigation effort."
To continue reading, click here to view the full article on CoalZoom.com.
CoalZoom.com - Your Foremost Source for Coal News.
Shifts in Coking Coal Trade Flows Deepen
US and Canadian coking coal exports to China and Europe rose in the first quarter of 2021 but lost ground to Australian material in other markets amid further deterioration in Chinese-Australian relations.
US first-quarter coking coal exports fell by 11.3pc to 9.39mn t, while Canada's fell by 35pc to 6.97mn t. US exports to China rose by more than fivefold to 2.11mn t, while Canada's rose by by 51pc to 2.3mn t as Chinese buyers tried to fill the gap left by Australian premium low-volatile coals. US shipments to the EU rose by 8.6pc to 3.94mn t as restocking supported record-high steel prices. But US exports to all major markets outside of China and the EU fell.
The quarterly total of 201,334t shipped from the US to Korea was the lowest in 12 years and 80pc lower than a year earlier. US shipments to Brazil fell by 23.2pc to 1.45mn t, although March shipments made a partial recovery on a positive outlook for the country's steel industry, to 653,740t, up from 323,733t in February but still 17.8pc lower than a year earlier. US shipments to India and Japan fell by 38.4pc and 33pc to 714,576t and 716,786t, respectively, as buyers took advantage of the increased availability of Australian coals. Australian shipments to India rose by 45pc to a record quarterly total of 15.18mn t. Australian exports to the EU rose by 23.7pc to 3.17mn t, driven largely by a 579,792t annual increase in Poland, as merchant coke producers took advantage of spot opportunities. The Australian premium low-volatile coal price averaged $127.28/t fob Australia in the first quarter, compared with $155.36/t fob Australia in the same period last year.
To continue reading, click here to view the full article on CoalZoom.com.
CoalZoom.com - Your Foremost Source for Coal News.
Modern Mining Rests on Innovation
It's important to innovate and grow, and the mining industry is no outlier for growth. Modern mining depends on powerful innovations as much as any other industry, from the mine all the way through the machinery manufacturers. Cummins, a manufacturer of engines, filtration and power generation products, announced its employees were granted 312 patents in 2020, a record-breaking accomplishment.
To continue reading, click here to view the full article on CoalZoom.com.
CoalZoom.com - Your Foremost Source for Coal News.

The Texas Grid is Failing Again
Summer hasn't even officially started but the Texas grid is already facing another electricity reliability crisis. Warning of potentially inadequate generating capacity, the Electric Reliability Council of Texas (ERCOT) is once again begging Texans to reduce electricity use.
Texans have every right to worry that the grid may not hold up this summer. This week's warnings are the third time ERCOT has been forced to issue inadequate capacity alerts this year. And, of course, the brutal heat of high summer remains on the horizon. June isn't supposed to push the grid to the brink.
Excitement about 4th of July fireworks and long days at the pool is beginning to be replaced with dread the grid won't hold up as temperatures climb towards summer highs. These aren't concerns about inconvenience or a few hours of discomfort – they are well-founded fears about life-threatening situations. February's grid catastrophe due to an unusual cold snap killed at least 151 Texans, but the danger of an overwhelmed grid during cripplingly high heat – the type that tends to persist during Texas summers – could be far worse.
Just weeks ago, the Texas legislature passed two bills aimed at ensuring February's disaster isn't repeated. Signing the law, Gov. Abbott lauded the effort, saying, Texas lawmakers kept their promise to "secure the Texas power system to ensure it never fails again." But even as Gov. Abbott put pen to paper, experts were warning reform didn't go nearly far enough, failing to touch the fundamental structure of the Texas power market.
To continue reading, click here to view the full article on CoalZoom.com.
CoalZoom.com - Your Foremost Source for Coal News.
Major Coal Companies