Energy Department Backs Coal-Based Products

The Department of Energy has announced it plans to provide $122 million in funding for the manufacturing of coal-based products. The announcement called for the establishment of "coal products innovation centers" in major basins across the country, including Appalachia and the Powder River Basin.
Coal-based products, like carbon fiber and graphene, would ideally be used in high-tech industries, from 3-D printing to aerospace engineering. The announcement is the latest and largest step the federal government has taken toward funding the emerging industry.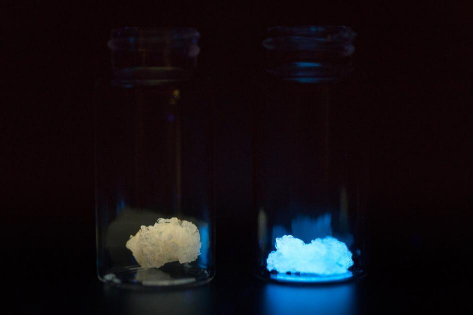 Angelos Kokkinos, Assistant Secretary for the DOE's Office of Clean Coal, said the coal-to-products industry could prove a large economic opportunity for mining communities. These technologies, Kokkinos said, "can provide a substitute to the high revenue that communities were getting when they were mining coal for power production."
Randy Atkins has advocated for the coal-based products industry for the last decade. Atkins serves as Vice Chair of the National Coal Council, and his company Ramaco was the recipient of $5 million in DOE grants last year. Ramaco currently has plans to open a mine and a coal-to-products manufacturing center near Sheridan, despite facing permitting issues and local pushback.
Atkins said he believes that the DOE's announcement is confirmation that his work is garnering mainstream support. "There are an explosion of things that you can use coal for," he said, "And it's really just now becoming recognized."
To continue reading, click here to view the full article on CoalZoom.com.
CoalZoom.com - Your Foremost Source for Coal News.
RECLAIM Act To Boost Coal Communities Passes House As Part Of Infrastructure Bill
The U.S. House of Representatives Wednesday passed a $1.5 trillion infrastructure bill that includes two provisions that would specifically help coal-reliant communities in the Ohio Valley.
The bill, called the Moving Forward Act, includes funding for roads and bridges, rural broadband, drinking water system repairs, renewable energy, and affordable housing, all of which Democrats say would create millions of jobs and help the economy recover from the coronavirus pandemic.
But Republican Senate Majority Leader Mitch McConnell of Kentucky indicated he would not bring the bill to a vote, calling it "political theater" too focused on cutting carbon emissions.
"That kind of rhetoric from our senator is really damaging to years of collaboration across party lines," said Rebecca Shelton, the coordinator of policy and organizing for the Appalachian Citizens' Law Center, which represents coal miners. "Ultimately, failure to move these bills forward in the Senate would be of true detriment to Kentuckians."
The components specifically geared towards coal communities are the RECLAIM Act and the reauthorization of the Abandoned Mine Lands Fund, both of which have long been on the wish list for regional advocacy groups. The RECLAIM Act would invest $1 billion in cleaning up land and water polluted by coal mining, and would help turn old mine lands into economic engines in a region long marked by poor job prospects. The RECLAIM Act has passed the House in previous years with bipartisan support, but has stalled in the Senate.
To continue reading, click here to view the full article on CoalZoom.com.
CoalZoom.com - Your Foremost Source for Coal News.