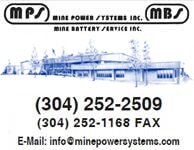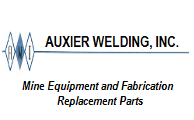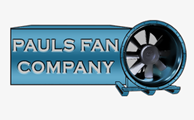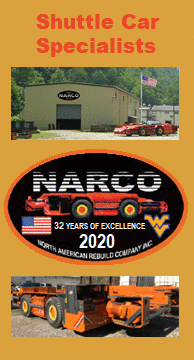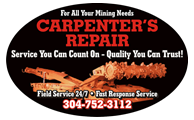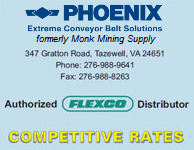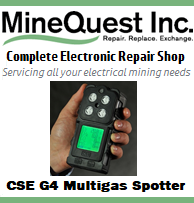 Welcome to Coal Miner Exchange

Weekly Email Blasts
Monday/Friday - CoalZoom and Wednesday - Coal Miner Exchange
President and CEO of America's Power, Michelle Bloodworth, Asks Can We Keep the Lights on?

America's Power (formerly known as ACCCE) is the only national trade association solely focused on coal electricity whose mission is to advocate on behalf of coal-fueled electricity and the coal fleet.

"We are trying to educate moderate Democrats on what it means for President Bidon's goal of implementing zero carbon for the power sector by 2035," said Michelle Bloodworth, President and CEO, America's Power. "This would mean adding 47,000 megawatts per year of renewables, battery storage, and nuclear plants. We don't think that's realistic. The total electric generating capacity of West Virginia is only 15,000 megawatts, but if we are going to get rid of all fossil fuels, who is going to pay for all that and are we really going to be able to get that done by 2035 and still keep the lights on?"
Michelle Bloodworth
The past few years have been very challenging and we are all going to have to work together to develop a more persuasive voice especially for policymakers and newly elected officials to understand that the 500 electric generating units that still remain, are going to be even more important as this transition takes place. There's certainly a role for wind and solar but we all know that coal is more reliant. That means that the grid has to provide affordable electricity when the sun's not shining and the wind's not blowing.

Unfortunately, roughly half of the coal fleet has retired or announced plans to retire but right now the coal fleet still has 500 electric generating units totaling about 219,000 megawatts. We have to constantly remind policymakers that the coal fleet was responsible when extreme weather hits this country like the Polar Vortex. It was the coal fleet that bailed out the electricity grid and ensured that we still had electricity 24/7. No doubt the elections are going to have a greater challenge on the coal fleet across the board.

Coal-fired electricity will be needed for the foreseeable future and the grid transition needs to be gradual. Rolling blackouts and emergency conservation measures - basically telling people when and how to use electricity is a concern. In California last year, it really showed what can happen if renewables are not backed up by dispatchable, flexible electricity sources. Since 2010, more than half of the coal fleet has retired or announced plans to retire.
To continue reading, click here to view the full article on CoalZoom.com.

CoalZoom.com - Your Foremost Source for Coal News
Kentucky Utilities Agree to Deals With Barge Coal Suppliers

East Kentucky Power Cooperative bought over 1 million st of coal worth over $32.54 million, or an average base price of $32.31/st, from four suppliers, while Kentucky Power bought 120,000 st of coal and amended another contract, according to state regulatory filings.

EKPC told the Kentucky Public Service Commission it signed a two-year deal for 480,000 st of 11,450 Btu/lb barge coal from Alliance Coal at a base price of 157.2 cents/MMBtu, or $36/st FOB barge. Total cost for the coal, which had a maximum sulfur level of 5.2 lbs SO2/MMBtu and max chlorine level of 0.12%, was worth over $17.28 million.

Coal deliveries, which are loaded at the River View dock on the Ohio River, started Jan. 1 and will continue through Dec. 31, 2022, to EKPC's Spurlock Station's Unit No. 1 and No. 2 near Maysville, Kentucky, at an annual rate of 240,000 st.

EKPC also agreed to a two-year supply deal with Foresight Coal Sales for 480,000 st of 11,400 Btu/lb worth $13.68 million, or a base price of $28.50/st FOB barge. Beginning Jan. 1, Foresight will annually ship 240,000 st of coal from one of its three Illinois mines, with a maximum sulfur level of 5.5 lbs SO2/MMBtu and max chlorine level of 0.25%. The coal will be loaded at the Sitran Dock on the Ohio River and delivered to the Spurlock Station's Unit No. 1 and No. 2.

The cooperative also signed barge contracts with CCU Coal and Construction and River Trading Company.

CCU supplied roughly 17,000 st of 11,200 Btu/lb barge coal from one of its four Ohio mines between Nov. 19 and Dec. 31, 2020 at an average base price of $39.54/st FOB barge. The coal, which had a maximum sulfur level of 9.75 lbs SO2/MMBtu, was loaded at Docks Creek on the Big Sandy River and shipped to the Gilbert Unit No. 3 and Unit No. 4 at Spurlock Station near Charleston Bottoms, Kentucky.
To continue reading, click here to view the full article on CoalZoom.com.
CoalZoom.com - Your Foremost Source for Coal News.
WV Sen. Joe Manchin Emphasizes Bipartisanship to Make the Senate Work As He Defends Coal

"Bipartisanship, guys, I have to tell you, that has to be the new normal. We have got to get to bipartisanship," said Sen. Joe Manchin (D-WV) in addressing virtually the West Virginia Mining Symposium presented by the West Virginia Coal Association last week. "The Senate is much different than any other body in the world. It was designed to make sure that the minority had a voice. I've been both in the Majority and the Minority and I can tell you when the minority is shut out, the system doesn't work. Everything shuts down and we've seen that and both Democrat and Republican leaderships are guilty of that. So, now is the time for us to come together and unite and make this place work the way it's supposed to."

Manchin said he couldn't express his disbelief at what happened at the Capitol last Wednesday. The elections were counted and recounted by Republican officials, and been turned down in 60 court proceedings, most of them by Republican judges that have been placed by President Trump. Manchin understands the deep division we have in our country and in our State and is going to do everything he can to try to pull people together.
Joe Manchin
He is coming in to the new Congress as Chairman of the Energy and Natural Resource Committee doing energy policy. Manchin and Sen. Capito sit on the Appropriations Committee to make sure West Virginia gets its fair share to take care of the State. There's only one other state, Montana, that has two members on the Appropriations Committee. "So, we are well poised to help and be able to do everything we can to help West Virginia help herself. We can't do it all from the federal government, but we can make sure that she has all the necessary tools to succeed," said Manchin who has been able to work with Sen. Murkowski. "We've got a tremendous bill that got into the omnibus bill at the end of the Energy and Security Act. A tremendous amount. We've made a very, very, bold statement that we can have a cleaner environment, but you can't have a cleaner environment by eliminating fossil fuels. We just don't like the Green New Deal which is aspirational but absolutely not applicable whatsoever," he said.

Manchin asks everybody the first question who come into his office. Do you believe the United States should be energy independent? Do you believe we should be energy independent to maintain Super Power status and not be dependent on the energy we need for our economy and the defense of our nation based on another nation and another country? If they say, well, I'm not sure about that, but I just I'd like to it cleaner. He says fine, sit down, let's talk. Because it can be done through innovation and new technology like was done with the Clean Air Act. The environment was cleaned up more in the last two decades than in any time in the history of the world and can be cleaned up even more.
To continue reading, click here to view the full article on CoalZoom.com.
CoalZoom.com - Your Foremost Source for Coal News.
48th Annual West Virginia Mining Symposium Continues Coal's Tradition

The 48th Annual West Virginia Mining Symposium presented by the West Virginia Coal Association (WVCA) was held on Tuesday at the Embassy Suites Hotel in Charleston, WV. There were 55 in attendance with over 65 attending virtually.

Chris Hamilton, recently appointed President of WVCA, welcomed attendees. "This is a great opportunity for our industry to come together to highlight all the greatness and good that we bring to the State and to the country and to showcase the positive side of our business. It also provides us with a forum to explore and discuss our challenges and advance realistic and workable solutions. As you know, we are truly at a crossroads as an industry, with more and more people writing us off every day. You couple the fast paced, anti-sentiment that seemingly rains throughout society today, with the growing ESG pressures, and an incoming federal Administration that's committed to a zero-carbon economy, it becomes abundantly clear, we have our work cut out for us."



Chris Hamilton
The coal industry has always faced challenges, but none quite as serious as those that we are looking at today. Forewarning is fair warning. Harder times are ahead and our industry is threatened. Hamilton asked a number of questions. Are we prepared to effectively respond to today's headwinds? Are our resources fine-tuned and ready to oppose and debate those who want to see us foldup? And are each of us doing all that we can do to deal with the challenges that we face? That question will be asked over and over as we go forward. Are we doing everything humanly possible to protect and preserve coal and coal mining? We will ask that of our governor, we will ask that of our legislative leaders and our congressional delegation. We will ask it of our friends and families, and Friends of Coal everywhere.

Are we doing everything humanly possible to preserve and protect coal and coal mining? We represent an enterprise of unbelievable proportions. Our State's flagship industry. So many hardworking West Virginians and communities depending on us, so they can provide for themselves, feed their families and educate their children. Coal mining is among the most honorable of professions known to man. Miners and mine managers should be held in the highest esteem from everyone in our great country or state, especially from our government. After all, coal magically contributes more than any other industry to our overall health, our security, and our total environment.
To continue reading, click here to view the full article on CoalZoom.com.
CoalZoom.com - Your Foremost Source for Coal News.
US Senator Shelley Moore Capito Warns of Headwinds Ahead for Coal

"Thank you for the introduction and it is an honor and pleasure to be here today," said Heath Lovell, Alliance Resource Partners and Chairman of WVCA in addressing the WV Symposium virtually. "I just want to start off by saying two things that are very evident in West Virginia. One, nowhere is it more apparent of how coal fits into the circle of life, from the standpoint of not just jobs, manufacturers and suppliers, and low-cost energy, but also to property taxes and all the other things that coal provides and so, it's an honor to be part of that industry in West Virginia. Two, I agree with what Chris Hamilton said in that West Virginia Coal Association is going to do everything possible to make sure that we protect the coal industry, especially in West Virginia."

Lovell paid tribute to Chris Hamilton, President, and Jason Bostic, Vice President, WVCA, who are doing a great job, and recognized recently retired Bill Raney for his long tenure. The Association would not be where it is today without his leadership, he said. There are no two better leaders than Chris and Jason and it is appreciated what they bring to the table to be able to do the right thing for coal and West Virginia. Lovell introduced Senator Shelley Moore Capito.
Shelley Moore Capito

"Thank you for having me and thank you for everybody's attendance. I would like to say I always look forward to the West Virginia Coal Symposium, getting to see old friends, meet new friends and talk about coal and the energy industries in our State and the great people that work in those industries," said Senator Shelley Moore Capito. "I would like to start with thanking my good friend Bill Raney hoping that Bill gets everything that he would want because he sure deserves it. So, hat tip to Bill!" Capito described the events of Wednesday January 6 on Capitol Hill and then went on to matters of coal.

"A lot of what we are going to see from the Biden Administration that concerns me greatly, particularly in terms of coal and our coal jobs, is the Green New Deal," said Capito. "They now have a platform to move the Green New Deal, not just in the House, but also move it over to the Senate. Now they've got to get ten more Republican Senators to agree and that's probably impossible. But it does mean that a lot of these issues will be front and center and there will be all kinds of EPA regulations with phasing out even more dramatically and drastically fossil fuels. There will be really difficult headwinds for financial institutions and others to finance coal projects. I'm worried about that."

America's energy independence, is now being seen as a negative and there are major red flags. The Congressional Review Act will allow Democrats to come in and undo any regulations that were passed over the last 60 days. Republicans did that when President Trump came in on a lot of Obama's regulations, successfully. Capito said she was still going to be there fighting like she always has for the men and women in the coal industry and other industries.
To continue reading, click here to view the full article on CoalZoom.com.
CoalZoom.com - Your Foremost Source for Coal News.
Major Coal Companies